Greeting from the owner
I grew up in Osaka, and wanted to open a restaurant in my neighborhood. I ended up choosing Tenmabashi because it was a town with a calm vibe that is much like Kyoto where you would find tea houses or Geisha. The person that introduced this place me said "even if customers don't come, the atmosphere is so great it would feel good just cleaning the place. It has to be a place like this." I completely agreed.
I do my best so that my customers can say "wow, that was so delicious!". It makes me feel good when customers tell me things like "Wow! What was that? That was so good!". I always do my best to create dishes that have an impact with customers so that customers will say things like that. My continual wish is for customers to be aware that they are not only paying for their food at the restaurant, but also the leisure time that they can spend in a relaxing atmosphere.
Sincerely,
Toru Kitagawa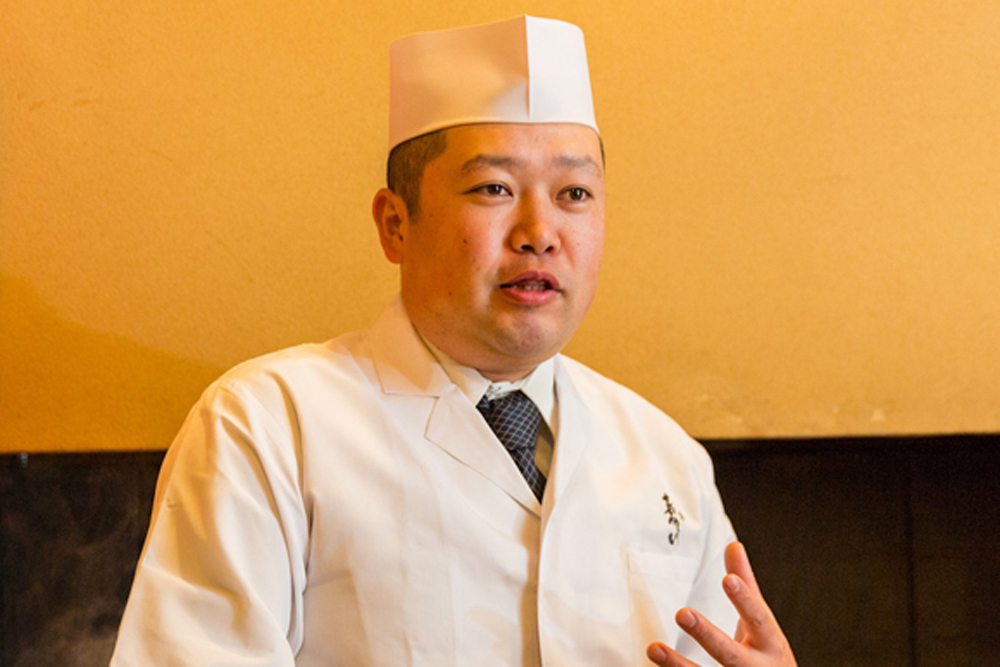 The ambiance
At the outside entrance, a white noren hangs quietly on a plain-colored earthen door. Walk inside and down the stone-paved corridor and you'll find the entrance on the left where there is a spacious counter to the right. Unlike many Japanese restaurants, you'll find there is ample comfortable space behind the counter seats. A private room with a big table is also available for reservations for two with lots of comfortable space, as well as reservations of up to six people. The true aura of Japan can be felt from everything; starting with the Juraku soil olive-green earthen walls and the intricately woven Japanese cedar and cypress Ajiro ceiling, to the single-flower vase standing tall in the small alcove in the wall, and woodblock art hanging to the right, created by the hands of master artist Keiji Shinohara himself.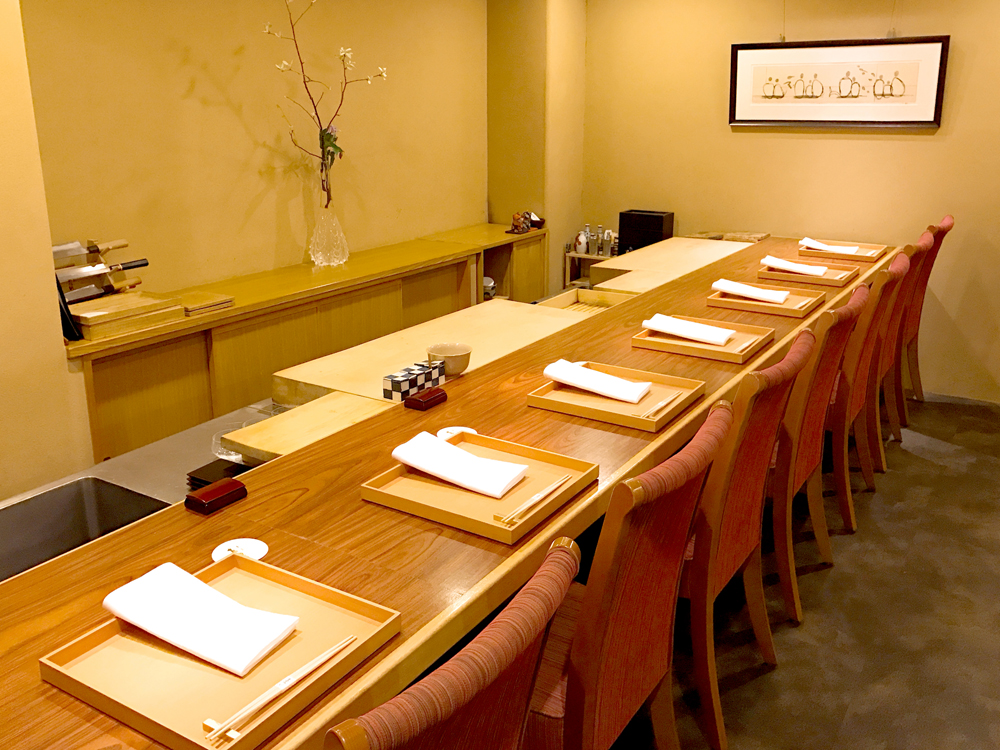 "Tasting the seasons in food"
Everything about Japanese cuisine revolves around the dashi (soup stock) and we are extremely proud to present our rich dashi brewed from an original blend of Rishiri konbu seaweed and dried bonito. With our evening Omakase course, we strive always to create fish-based courses that our customers will never grow tire of and will always look forward to. Cutting boards are placed in front of the counter seats so that customers can enjoy watching their food being prepared in front of their eyes before actually tasting it. We have a full array of alcoholic beverages available as well and it would be our pleasure to suggest drinks that complement your meal from our extensive stock of 20 locally brewed sakes.